Advocacy
We advocate in front of state utility commissions, shape policy with state legislators, and educate local decision makers on how to advance conservation.
Science-Based
We use science and research to help state and local governments shape and assess laws and rules that drive change and create accountability.
Collaboration
We collaborate and build relationships with a broad and diverse group of allies to ensure laws are passed and implemented in good faith to yield real results for all communities.
Equity
We support communities most affected by climate change by advocating for inclusion and ensuring all voices are heard where decisions are made.
11M+
Acres of Western land protected
45
Bills passed in support of tackling climate change and protecting rivers, lands, and air
76M
Tons of yearly greenhouse gas reductions secured
$300M
Dollars WRA helped drive in 2021 towards utility investment in transportation electrification in Colorado, Nevada, New Mexico, and Utah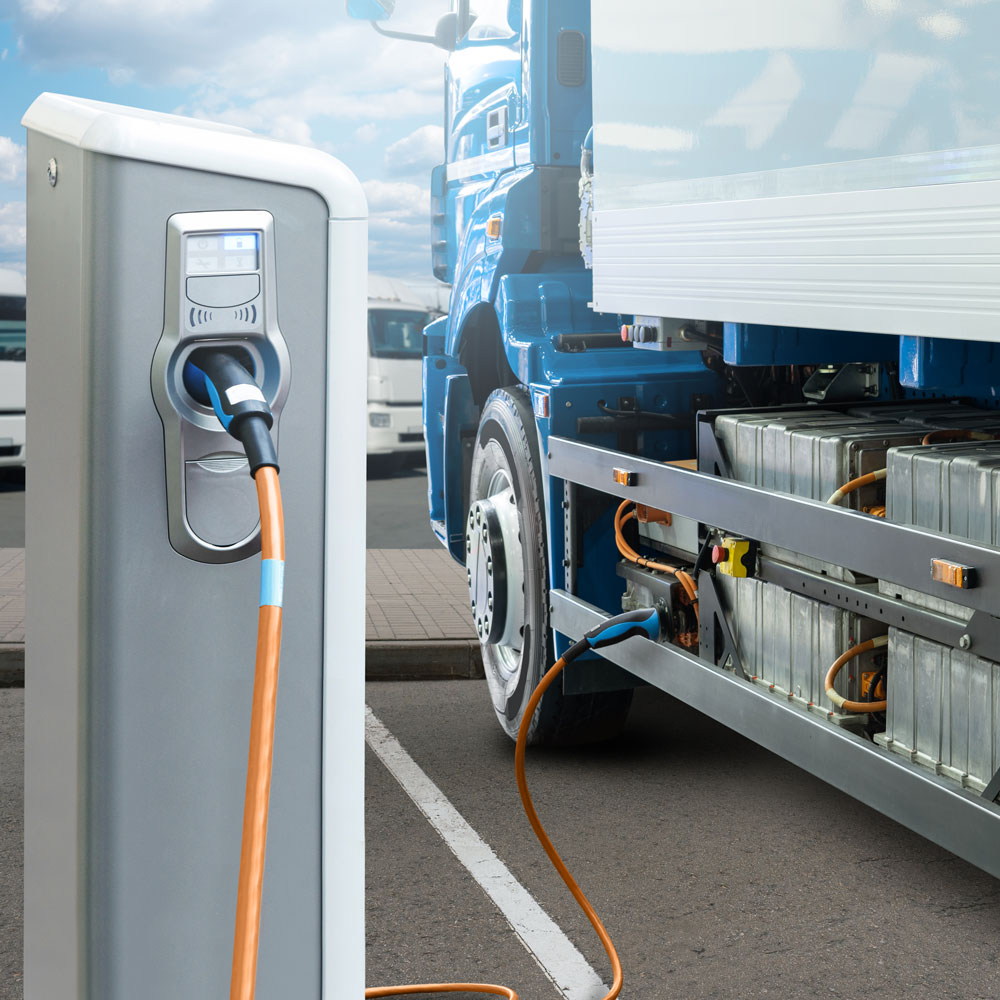 A Big Win for EV Adoption in Colorado
WRA has worked with Xcel Energy for decades to push the electric utility to become a national leader in the transition to clean energy. With this work well underway and showing remarkable progress, WRA expanded its efforts to the transportation industry, now the largest carbon emitter. After three decades of working with utilities, WRA was perfectly positioned to drive the industry to electrify transportation — and fast. WRA shaped and advocated for well-designed utility programs to expand electric vehicle (EV) charging infrastructure to speed EV adoption, reduce harmful emissions, and lower electric bills for all utility customers.
In 2021, we saw our first real victory by securing one of the most ambitious commission-approved transportation electrification plans in the nation: Xcel announced an investment of more than $110 million to support EV adoption. WRA was instrumental in researching, analyzing, and negotiating key elements of the plan and testified at the Public Utility Commission to get it across the finish line. As a result, Xcel will deploy approximately 20,000 EV charging stations at residential, commercial, and public sites across Colorado and help get 450,000 EVs on the road by 2030 – almost 50% of what's needed to meet Governor Jared Polis's goal of 940,000 EVs on the road by 2030.
The plan requires an investment of at least $20 million to promote EV adoption in low-income households and communities most heavily impacted by air pollution. This plan is the first full-scale EV infrastructure program approved in our region and sets the gold standard for other utilities across the country.
A Flexible Water Future in Arizona
"Use It or Lose It" is the premise of laws that stipulate that if water right owners don't use all their water rights for a period of time, they risk losing those rights so someone else can put them to "beneficial use," such as irrigating crops. Far from making every drop count, these antiquated laws disincentivize wise water use and hamper innovation that would help stretch limited water supplies and protect rivers.
WRA played a critical role in a new law passed by Arizona's state legislature in 2021 that increases flexibility in Arizona's water management and more water flowing in the state's rivers. We spent several years working with stakeholders, legislators, and others to craft the forward-thinking law, and our approach paid off. House Bill 2056 allows water users to voluntarily divert less river water onto their property through efficiency and conservation measures for up to 10 years without forfeiting or abandoning their water rights.
The bill received strong bipartisan support and a rare unanimous vote in the Arizona Senate. By allowing water users to divert less water onto individual properties, the revised law helps keep more water in local rivers and streams, benefiting people, watersheds and wildlife, while also improving water security in one of the driest states in the country.
Nevada Safeguards 30% of Land and Water by 2030
The impacts of human development on wildlife and wild land are being felt across the West. The situation is so dire that ecologists say that to protect the vast majority of species on the planet, we must protect 50% of land and water by 2050. The biggest challenge to protecting half the planet is mobilizing the necessary political . To keep us on path, WRA set a goal of reaching 30% protection by 2030 (30×30).
WRA has been working diligently in Nevada—one of the most biodiverse states in the country—to implement critical land protections that are necessary to the future of wildlife, conservation, and outdoor opportunities, and it is making an impact. Nevada became the first state to pass legislation in support of the 30×30 goal. In 2021, Assembly Joint Resolution 3, which supports the conservation of 30% of land and water by 2030, passed in the Nevada Legislature. WRA helped draft the resolution, advocated for its passage, and was a critical part of this landmark win.
Achieving 30×30 will strengthen Nevada's economy, help species survive and thrive, ensure the health of our rivers, lakes, and water supplies, and even combat the global climate crisis. Conserving and restoring natural areas can help reduce the amount of carbon dioxide in our atmosphere. New land and water protections will also make landscapes and habitats more resilient in the face of a changing climate. Plus, these protections offer a sustainable way to support local economies by expanding access to the outdoors and increasing outdoor recreation opportunities such as hunting, fishing, and wildlife viewing. WRA experts continue to be involved in the public utility commission proceedings to implement several of these bills, and we are taking the lessons learned to our work in other states.
Advancing Environmental Justice in Colorado
WRA joined with advocates from more than 100 organizations during the 2021 legislative session to pursue important policies aimed at addressing pollution and advancing environmental justice in Colorado. True environmental justice requires building a strong and diverse coalition in partnership with communities most harmed by pollution. 
The passage of House Bill 21-1266 helps Colorado promote science-based climate goals. The legislation creates enforceable pollution limits across three major sectors, helps Colorado begin to address longstanding environmental inequities, and secures critical financial resources for state-level climate work by closing a loophole that has let climate polluters off the hook for years. 
With the enactment of HB 21-1266, Colorado is starting to right its environmental justice wrongs. The new law defines "disproportionately impacted communities" and specifies that penalty money for air quality violations by polluters must be invested back into the communities that experienced the harm. It also establishes an Environmental Justice Advisory Board, which includes members from disproportionately impacted communities, codifies best public outreach and engagement practices, and requires the creation of a comprehensive statewide environmental justice plan. 
Protecting New Mexico's Cultural Resources
New Mexico's varied landscapes contain a wealth of historic, archaeological, and cultural sites, many of which are located on the state's 9.2 million acres of state trust lands. The 2021 discovery of ancient footprints at White Sands National Park was a watershed moment in the understanding of New Mexico's early inhabitants and underscored the importance and timeliness of protecting such sites.
In 2021, WRA used our knowledge of the New Mexico conservation landscape to help get the Cultural Properties Protection Rule approved with the State Land Office. The rule, two years in the making, mandates cultural resource surveys for all ground-disturbing activities on state trust lands. WRA advocacy pushed the state to dedicate resources to accommodate conservation partners planning restoration projects but possibly lacking the resources to perform the surveys themselves.
WRA experts were also supportive of the protocol included in the rule that requires proactive communication with applicable Tribal Historic Preservation Officers. This rule is a step toward incorporating Indigenous perspectives in the state's land management decision-making and ensuring the integrity of culturally significant properties in New Mexico for generations to come.